After two months of waiting, Xbox fans were finally able to get their hands on Microsoft's latest consoles yesterday. However, due to an unforeseen Xbox Live login issue, many buyers couldn't enjoy their new consoles on launch day. Thankfully, Microsoft managed a quick recovery and fixed the login issue for most users in a matter of hours. But it seems like that the login issue may have just been the tip of the iceberg. Many Xbox Series X and Xbox Series S buyers are reportedly experiencing various hardware issues with their consoles, ranging from faulty disc drives to smoke coming out of the top vent.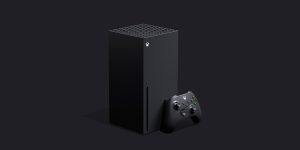 We recently spotted a video of an Xbox Series X dramatically emitting smoke from the top vent doing the rounds on Twitter. Since many of the comments on the video were calling it fake, we checked the Xbox subreddit to see if anyone else was facing a similar issue. There we spotted another post about a smoking Xbox Series X, with a link in the comments that led us to this Xbox Series X hardware issue thread. There is another video of the Xbox Series X smoking itself up, on Twitter.
The Reddit thread includes several reports of users receiving DOA Xbox Series X units, units that completely shut down after just a couple of hours of use, overheating units, ones that sound like a refrigerator from the '80s, and even ones with a faulty disc drive. While it isn't exactly clear what's causing these issues, we suspect that overheating could be the reason behind the random shutdowns, and in bad enough cases, for the smoke. As some users have pointed out, the loud noise in one of the videos linked above could be attributed to the device installing a game from the disc.
As of now, we're not sure whether these issues are as widespread as they may seem since the aforementioned reports only account for just a small fraction of the total Xbox Series X and Xbox Series S sales, and social media can disproportionately draw attention to just a few cases. In case they are affecting a large number of consoles, we expect Microsoft to release an official statement on the matter in the coming days.