Hugh Chambers, also known as The Growr, focuses on building and equipping entrepreneurs with emphasis on trading, web development, investments, and content creation.
Orlando, FL, United States, 19th Sep 2022, King NewsWire, Business success does not come by luck. It takes more than just having sufficient capital or investments to succeed at any venture. People entering the entrepreneurial space may not have it rosy due to their insufficient wealth of experience. These newbies need proper mentorship to break free from mediocrity to the zenith of their entrepreneurial career. There is often a lack of the right mentors and mentorship for young entrepreneurs.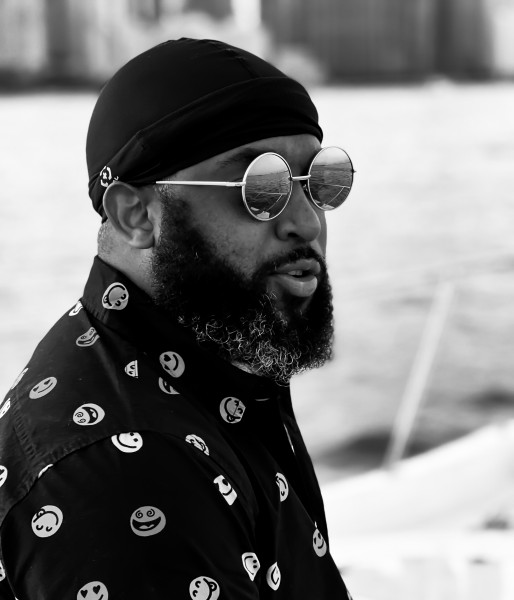 Having built and scaled four businesses in the last ten years, Hugh Chambers has committed to mentoring thousands of young people through his workshops and training sessions. Hugh believes that young entrepreneurs can achieve success if they get the right mentorship, advice, time, and help. The Jamaican is determined to show budding entrepreneurs how to succeed and stay competitive in this digital age.
Hugh started his journey as an entrepreneur by self-educating himself in the coveted skill sets of computer programming and web development, utilizing the vast array of informative resources that Youtube and Google offer before he graduated from Knox College in 2011. During an interview with Yahoo News, Hugh said; "I have always had the mind of an entrepreneur as I use to burn and sell CD's most days and use that to pay my taxi fare to school and to buy more blanks CDs to repeat the process."
As The Growr, Hugh established Mozzby LLC, a web development, graphic design & printing firm. He operated with complete services until 2016 when he dismantled the printing department and transformed the operations into an entirely online service business. The Growr was motivated to pursue other promising business ventures and went on to make a name for himself in entrepreneurial circles later that year when he founded Intense Jamaica, a firm that focused on innovative marketing and publishing.
Hugh Chambers migrated to the United States in 2019, and in 2020, Intense Jamaica was rebranded to "The Growr." When the rebranding was complete, Hugh branched into other lucrative markets such as stock & crypto investing, where he gained valuable knowledge, experience, and expertise that led to the foundation of other enterprises.
The Growr continued to develop exciting new companies, including AI Smart Drive LLC, a rental car company with luxury vehicles, and Fixitnoww LLC, which helps customers repair their credit records and make better financial choices in the future. The Growr's business portfolio has expanded since then.
Today, The Growr offers business consultations, and mentorship and business advice programs. Entrepreneurs who would like to glean from the experience of The Growr on how he built businesses to run in the United States can contact him today by visiting www.thegrowr.com or sending an email to [email protected].
For more information, please visit www.thegrowr.com/biography or connect with The Growr on Facebook, Instagram, and Twitter.
Media Contact
Organization: The Growr
Contact Person: Hugh Chambers
Email: [email protected]
Address 1: 2875 S Orange Ave
Address 2: STE 500
Phone: 8004373488
Website: https://thegrowr.com
City: Orlando
State: FL
Country: United States
The post TECH ENTHUSIAST AND BUSINESSMAN HUGH CHAMBERS ALSO KNOWN AS THE GROWR IS HELPING YOUNG ENTREPRENEURS TO ACHIEVE BUSINESS SUCCESS THROUGH RESULT-ORIENTED MENTORSHIPS appeared first on King Newswire.
Information contained on this page is provided by an independent third-party content provider. Binary News Network and this site make no warranties or representations in connection therewith. If you are affiliated with this page and would like it removed please contact [email protected]